Ad blocker is software which prevents advertisements from appearing along with the contents the user is intentionally viewing. It may work as stand-alone programs or customized services or even as extensions in a web browser or the operating system.  Online advertising exists in many forms like web banners, animations, pictures, embedded audio, and video, text, pop-up windows and even some audios and videos which are autoplay.  All browsers offer users a few ways to remove or alter unnecessary advertisements. That may be either by targeting technologies that are used to deliver ads or targeting the URL's that are the main source of ads. These Adblocker software targets ads like sticky ads, pop-ups, auto-playing videos or audios, banner ads or any other type of ads and allow the users to surf the web without any distractions or interruptions and have a great browsing experience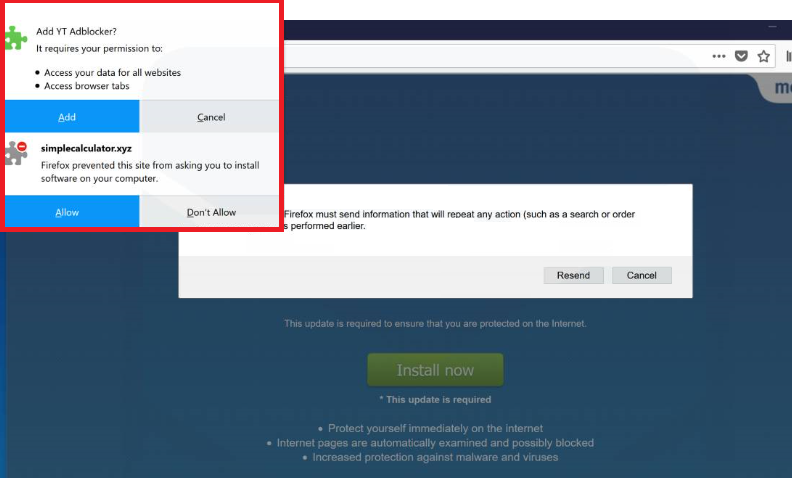 Adblocker works in different ways. Some may act as standalone programs, while others may be add-ons for an operating system or a particular browser. Some may also work with Windows or another operating system and help to block all kinds of pop-ups and ads. Users also get a wide range of options to block out different kinds of ads. Some programs may delete cookies and other Web markers to limit the ads effectively. There are also freeware programs that may use simple principles to block out advertising
Generally, online ads are considered to be a necessary evil. They provide most of the revenue required to support online content and many independent media outlets highly depend on online advertising for their revenue.  But if the number of ads is too high or the quality of ads is not good then it may degrade the user experience and is such cases people may stop visiting the site or install an ad blocker and both of this will not be a good outcome for the site owner and Some Animations in ads may be so distracting to the users that they may prefer not to use the site.
Online ads are also considered to be a major threat to security aspects.  That is why people prefer to block ads to improve security. Online advertisements may subject users to a high risk of infecting their devices with Viruses or Malware. Even there is a threat of misuse of personal information which poses a great risk to internet users.
At the same time When adblocker will stop all unnecessary images, pop-ups, texts, or analytical code which comes with the online and so that your browser will be free enough to concentrate on loading the much-needed content that you are actually looking for. This makes your work much faster and easier. When you take out online ads you will have a lot fewer data to download which actually help you to save a lot of money and data especially when you are using mobile data and have limited data and space.  When the ads are blocked, your data downloading speed will also be high.