Taking grapevines from the beginning is best managed. This involves doing a little work before bringing the wine into the ground to ensure the soil is well prepared, the grapes have maximum sunshine, a trellis to grow and the continuous growth is then achieved year after year.
My first thrill was when I discovered an isolated vine in the backyard of a customer's garden. The house belonged to an English lady and to us both as her gardener. It was essentially an untamed and slightly roaming garden, without the contemporary need for carefully manicured gardens.
There was a roaming grapevine in the character of the garden. It wasn't when I took over the garden and we didn't purchase it. We welcomed our grapevine into our garden and found a place to cultivate it at http://www.wein-grandinger.de .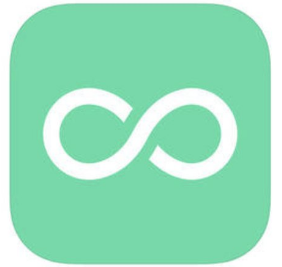 There's an unbelievably plentiful and beautiful feeling about discovering something of interest in an untamed garden that grows from seed. Around some point, the evolving leaf form will reveal a secret that competes against weeds or that will kill it. You will have to wait patiently for the distinctive characteristics of the plant to appear before you can make a saving or scraping decision. The source and form of grape seed remained a mystery, while the leaves were a bid. A pip cast aside from a tasty grape dropped by a visiting bird or literally an escapee from the compost bin may have been.
Plant positioning was the next question until established as a grapevine. Now I haven't handled very well my first grapevine. It survived a few transplants before it was eventually replanted with a fence where it grew happily until the house had been sold at least. During this time, since the wine was more than producing for effect, I essentially let it run wild along the fence. It grew quickly and filled what was an eyelid before.
Looking back, had I already known what I know today, I would have made this grapevine a great producer, I would have enjoyed the fruits and maybe even learned how to make wine. What are the things I want to know and how do I do it differently? Fundamentally, I'd look at four main elements: place.
Grapes are cultural and of commercial value for their edible berries, juice and dried goods, for example, raisins and sultanas. Grapes are also of great interest. The versatility of the grapes has contributed to a wide range of plants. Instead of waiting for a seedling plant, you can grow your vine from a cut from a known plant, or with your local nursery, you can see which varietal is most appropriate for your location.
Cultivating structure.
Vines are a creeper, and they give out vines that are easy to wind through. Place the trellis in order to make the wine full of sunlight. Note that leaves wax towards the sun and the roots wax away from the light, so use the light to naturally grow the wine on its trellis.
Make the growing structure comfortable for the crop and convenient for feeding and pruning the viticulture for the production of rich goods, the grapevines are deciduous and make the trellis esthetically comfortable, which complements the gardens both in its lush summer and in its sleepy and bare winter.